För dig som tänker ge bort julkort sista dagarna innan jul eller tillsammans julklappen på Julafton kommer här hela tio tips på snabba och enkla kort. Många bilder och lång materiallista blir det idag. 🙂
Nyårskort i läckra, bruna toner med en gnutta guld. Enfärgad cardstock i lager på lager och med utstansade stjärnor ger fin effekt och går snabbt att tillverka. I shoppen finns läckra designark med färdiga texter att använda.
En julkram på enfärgad bakgrund. De fina träfigurerna i form av julkulor blir läckra med snören och hjärtan.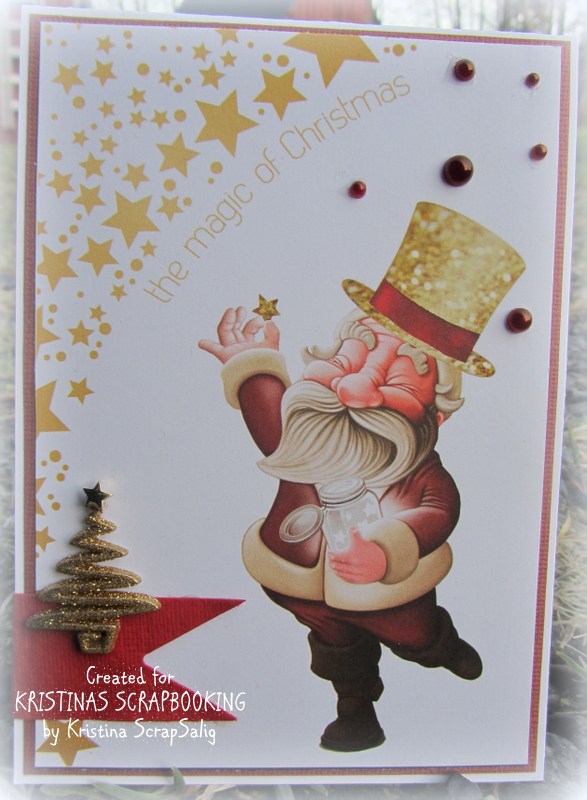 Det här blev min favorit bland alla tio, supersnabb och enkel! Vitt och rött cardstock tillsammans med en bild från Storyteller Cards 2.
Med söta Jolly Gingerbread-stickers tillsammans med vitt och brunt får man ett kort som man nästan vill äta upp. I shoppen hittar du också det läckra tygbandet Handmade With Love.
Kanske har du ett färdigmålat stämpelmotiv liggandes? Bara att pyssla ihop med färdig text från designark och fina cardstock. Trådar av Juteband bakom motivet ger lite extra effekt.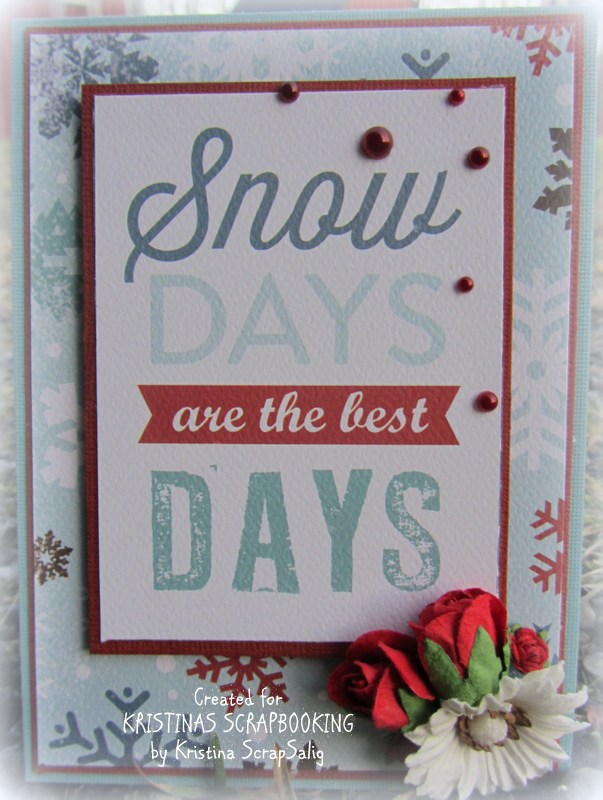 Det var alla korten, hoppas att ni hittar inspiration till julpysslandet!
Material från shoppen:
Cardstock Reprint – Kraft
Cardstock Reprint – Avalanche (vitt)
Cardstock Reprint –  cardstockCardstock Reprint – Mocha Divine
Cardstock Reprint – cardstockCardstock Reprint – Hurricane
Cardstock Reprint – Iced Cocoa
Designark Carta Bella – All Bundled Up; Snowflake Swirl
Designark Carta Bella – All Bundled Up; Large Snowflakes
Designark Papper Websters; All That Glitters – Storyteller Cards 2
Simple Stories; Cozy Christmas – 3"X4" Journaling Cards
Knappar/Figurer – Pepparkakor
Knappar/Figurer – Gold Glitter Trees
Knappar/Figurer – Sew Cute Snowmen
Alfabet Stickers 5"x12", Basic Grey – White
Stickers Mini Doodle-pops – Jolly Gingerbread
Chipboard Maya Road – Snöflingor, Mini 0.9"-1.5"
Wood Flourishes – Fancy Ornaments
Mulberry Ros – Röd, Mini 5mm
Knoppar – Röda, 7mm
Tygband Ivory Print Ribbon – Handmade With Love
Juteband, Fancy Trims Petaloo  – 4-pack Cream
Hampasnöre – Natur, 3mm
Burlap Twine Garn, Little Birdie – Red
Mönstrat band – White Snowflakes
Rhinestones – rhinestones silverPrima Say It In Pearls – With Leaf/Pearl Clear
Pearl Strips Stickers – Guld, 3 mm
Satinhjärtan – Röda och vita
Stämpelmotiv Magnolia – Motivet jag använt finns tyvärr inte i shoppen
PromarkerStämpeldyna Versa Color Small – Guld
Dies från Mandys – Kram
Aleene's Tacky Glue
Dubbelhäftande Tejp 6mm bred
Distanskuddar 3Dhäftkuddar
Tusen tack för titten, hoppas att ni får riktigt härlig helg!
Kramar från DT Kristina ScrapSalig